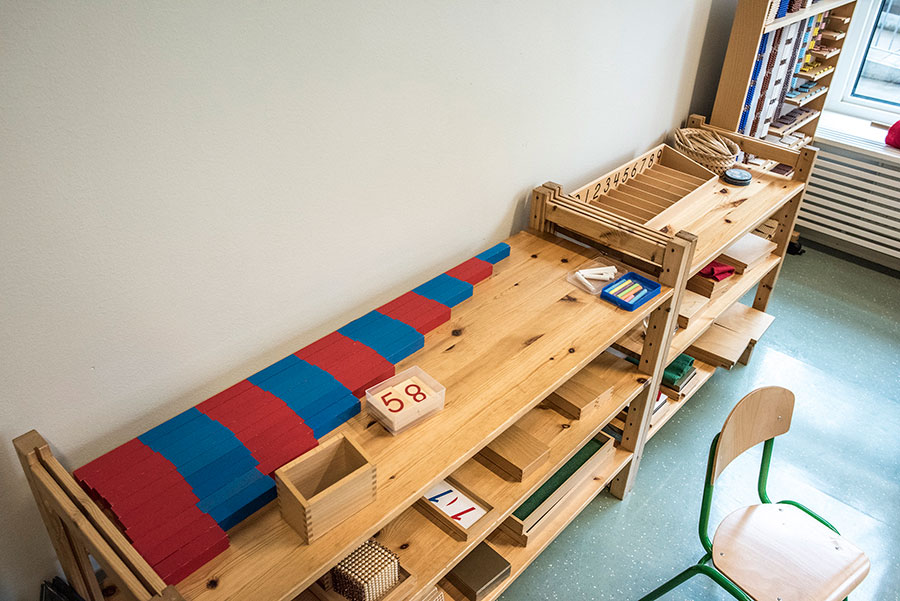 Preschool - Questions and answers
Preschool – Questions and Answers
What is the preschool outdoor environment like?
The preschool playground offers many possibilities to explore, discover and experience nature. The children can tackle the obstacle course, clamber up the hill, play on the fort there and whizz back down on the slide. There is also space for cycling, sand and water play and other physical activities.
Do we go outdoors every day?
All of our groups go outside at different times each day. Access to a stimulating outdoor environment is an important part of our ethos. It provides the children with opportunities to exercise and practice fine motor control. Movement goes hand in hand with the children's development.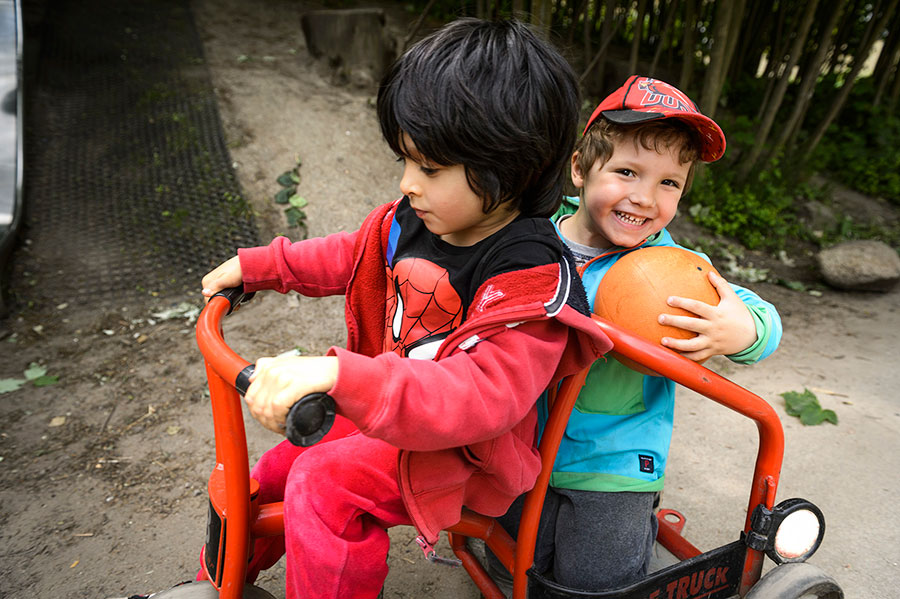 How do we work with the Montessori pedagogy in everyday preschool situations?
The Montessori methodology takes advantage of the child's curiosity, interests and desire to work. Our teaching consciously strengthens the children's identities and helps them to feel secure in themselves. The youngest children work with language, movement, music, drama and sensory development. The children play and learn through practical, everyday exercises that can involve taking care of things that they play or work with, putting on and taking off outdoor clothes, carrying trays, washing their hands etc. The older children work with the five traditional Montessori subject areas: practical everyday exercises, sensory exercises, language, Mathematics and cultural and creative activities. The children have the freedom to choose their activities, the material that they want to work with and how long they want to work with each exercise.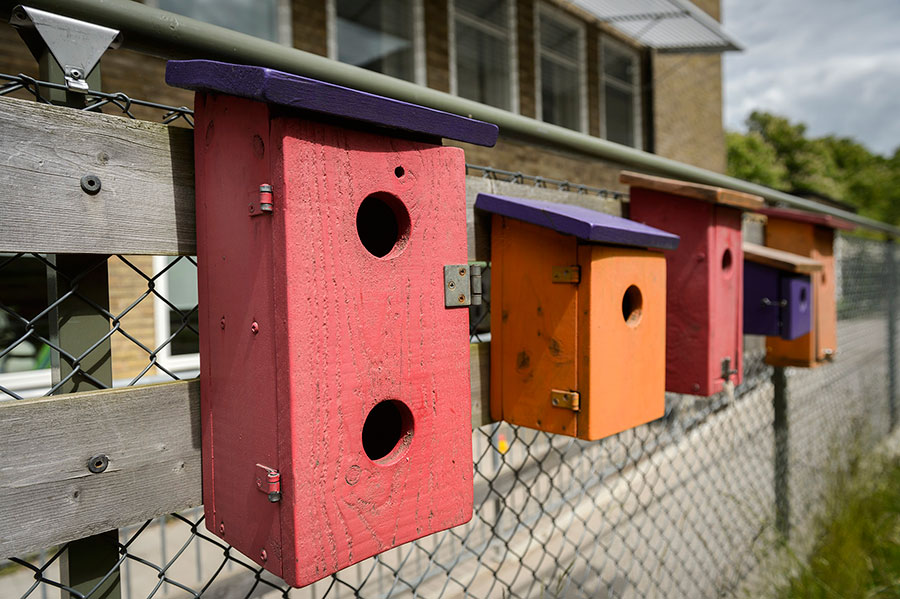 What is the Montessori environment like?
A prepared and well-maintained environment is of the utmost importance to us. We also establish a calm atmosphere so that the children can concentrate when working with the Montessori material. This occurs during the morning work cycle, during which the children learn how to access, work with and return the material to where they found it. We also have a sensory room, where the children can enjoy some calm and quiet, read a book or cozy up with a friend in one of the little dens.
How does language immersion function in the preschool?
Every day we use Swedish, English and French when interacting with the children. Each department has three teachers, representing each language.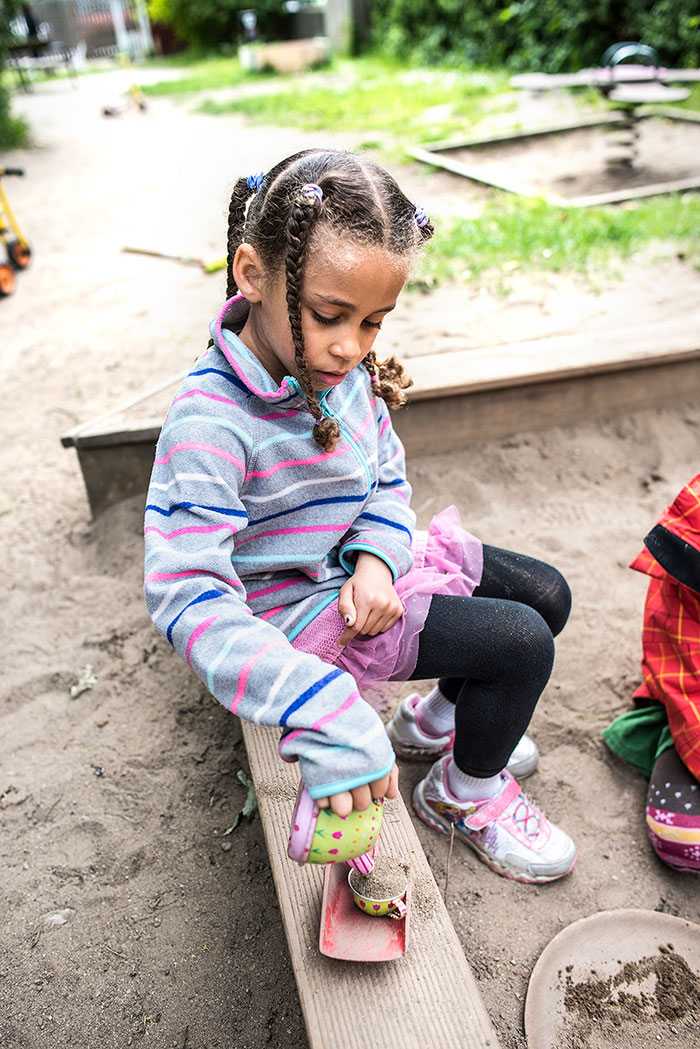 Another language (perhaps more than one) is spoken at home and it is not one of those used at BMSL preschool. How will this affect my child/children?
The extent to which this can prove challenging depends partly on the other language(s) involved and partly on each child's individual ability. However, in the preschool, primary and high school departments we have pupils whose parents have neither Swedish, nor English, nor French as their mother tongue.
How is the health profile realised at preschool?
We spend time outdoors every day and have excursions and gym class every week. Rest and relaxation periods are also a part of each group's daily routine. We are always aware of the children's sugar intake, be that in relation to meals, snacks, baking activities or birthday celebrations.
How does the preschool document, communicate and cooperate with parents regarding their child/children's development?
We follow the preschool curriculum (Lpfö98 / 10) and document the work via Info Mentor. We have continuous online communication with parents, sharing pictures and information relating to our day-to-day activities. We document everyday happenings on our blog. The children are also documented as individuals in their portfolios, detailing their progress in both words and pictures, making clear links to the preschool curriculum.
How many children are there in each group?
There are 12 children in the department for 1 to 3-year-olds and there are 16 children in each of the two departments catering for 3 to 6-year-olds.
How are cultural and artistic elements incorporated into BMSL preschool?
We work with music and song every week, both indoors and outdoors. In addition, we visit the school library regularly, go on visits to the theatre and to other cultural events offered by Lund's Kommun.
What expectation does the preschool have of its parent body?
We hope that parents are not only committed to their own children but also to the preschool. For example, by helping out at our volunteer days once a term aimed at improving the preschool environment.
We want our parents to encourage their children to respect the preschool's values and behave accordingly.
We need a parent body that respects and supports the preschool's values.
How does the preschool approach gender issues?
Everyone can be themselves at BMSL preschool. Montessori material is gender-neutral. The teachers work actively, promoting gender equality and personal and social values. The preschool also has an Equal Treatment Plan that is followed.
When does the preschool open and close?
We open at 07:15 and close at 17:20.
What is the monthly fee?
The preschool's monthly fees are in keeping with those set by the kommun.