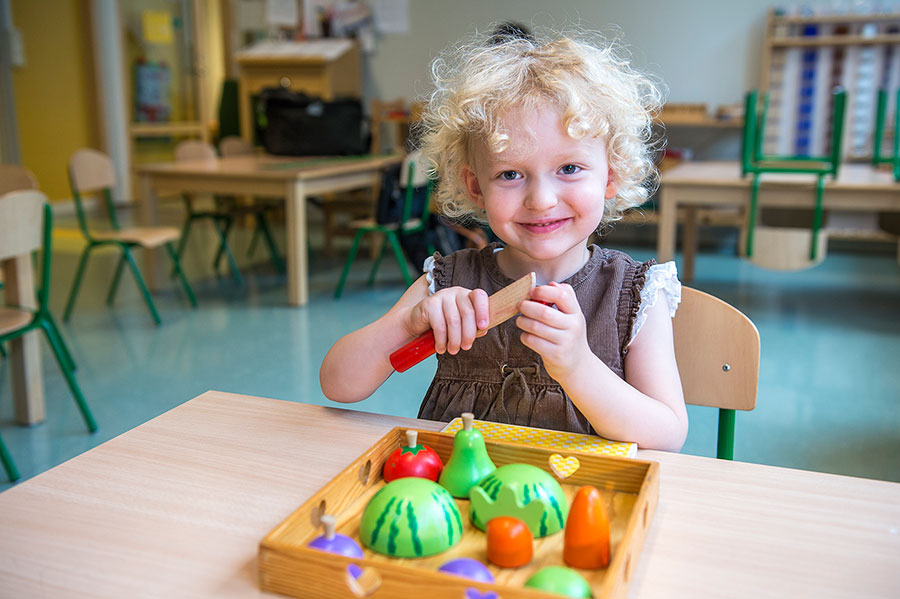 BMSL Preschool – a stepping stone to the future.
The children are at the heart of our practice and our Montessori pedagogy takes advantage of their curiosity, interests and desire to work. They choose what they want to work with and how long they want to work with each exercise. The children's day begins no later than 8:30 am, to allow then to make the most of their morning 'work cycle'.
The school has three departments: the Giraffe department for 1 to 3-year-olds and the Tiger and Panda departments, both of which cater for 3 to 6-year-olds. In each department there are three teachers, each representing one of BMSL's languages – Swedish, English and French. The teachers speak their native language with the children and thereby teach the children to communicate in all three languages.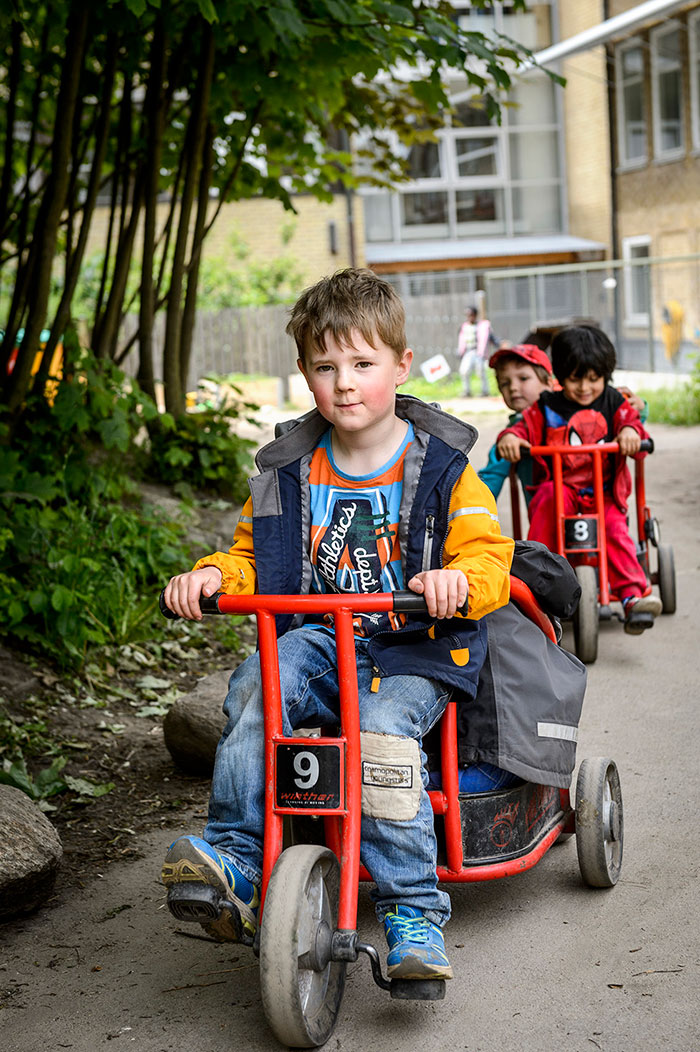 Departments
In the Giraffe department, our focus is on linguistic development, movement, music, drama, creative and practical skills and sensory development. All of these are naturally interwoven into the day-to-day activities along with the languages. The Montessori facet ensures that the children are given the opportunity to express their curiosity, desire to learn and explore according to their interests.
In the Tiger and Panda departments, the five main areas of enquiry according to the Montessori pedagogy are covered: practical everyday exercises, sensory exercises, linguistic development, Mathematics, culture and creativity. We have an art room dedicated to creative activity.
"Help me do it myself" is a phrase that expresses the Montessori pedagogy and permeates our practice. We want the children to be independent and we are there to help, but always let them try things first themselves.
During circle-time we sing songs and play choral games in different languages. We play instruments and work with linguistic games or read stories in the different languages. The children are encouraged to share their thoughts and experiences with the group. We have book day once a month, when the children bring a book and speak about it. As many of our pupils originate from different countries, they can also exchange information about cultures and traditions.
BMSL's health profile can be seen in our commitment to daily active outdoor play. We also have gym class once a week for the older children at the nearby sports arena. As much as possible, the food served is organic and locally produced. Minimal amounts of sugar are served at breakfast and snack time. Likewise we limit its use when baking or as a part of birthday celebrations. In our garden, we have a plot for growing fruit and vegetables which the children can pick and eat.